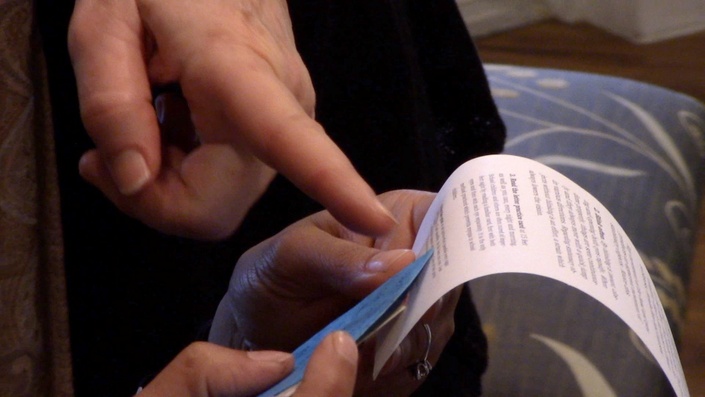 Do you use reading glasses?
You may have been told that losing your vision is a "normal result of growing old."

It's just not true.
Presbyopia (farsightedness) is not caused by passing the "magical" age of 40 or 45. It is simply the result of a strain to see when looking close up. When this strain is relieved, the vision improves. I know. I'm 70 myself, and read easily without glasses -- and I've taught hundreds of people to do so, too –– at age 50, 60, 70, 80 and beyond.

Stop using glasses, after this course
If you just use glasses to read, this course may be all you need to improve your close vision and throw away those reading glasses. It has worked for thousands of people. And it can work for you, too.
Learn how to:
Read smaller-size type, much closer to your eyes

Improve your vision while you read

-- the more you

read, the better you see

Sharpen up your vision instantly, right on the spot --

with 10 Tips for Reading

Keep your vision good for life

-- with a simple 5-minute daily practice
Regain the vision you used to have, and enjoy perfect sight for the rest of your life. No eye exercises, no special diets or supplements. Just straightforward training in how to see small detail close up.
"I will never need glasses again"
"When I first came to Gloria's seminar even newspaper type was hard for me to read. My ophthalmologist said I had '40-year-old eyes,' and prescribed reading glasses. I came to Gloria's seminar instead. ...At the end of the day, I could read tiny, microscopic print, and in my opinion I will never need glasses again." –– Betsy Pryor, Studio City, California
"I feel as though I have new eyes"
"Thank you seems so inadequate for the gift you have given me. After one private lesson, one weekend seminar and a month of practice, I removed my glasses and haven't worn them since. It is such a pleasure to be able to read newspapers, look up phone numbers and read menus in dimly lit restaurants. After eight years of wearing glasses, I feel as though I have new eyes." — Frances T., Los Angeles, California
"Incredible change"
"I have spent tons of money during the past two years on different types of self-improvement programs — and I have never seen anything that made the kind of incredible change this method is making." — Jeanette D., Newport Beach, California
"My vision is improving every day"
"I had Lasik surgery less than two years ago, and since then I had trouble reading small print and seeing at night in the distance. I didn't want to put glasses on, which the doctors were recommending. I was happy to find you, after many months of searching. I'm just really thrilled. My vision is improving every day. I hadn't really expected to get such fast results. So I was amazed to be able to read three lines smaller -- in my very first hour of session time. It's so nice to have exercises where I can actually notice improvement, unlike the other exercises I tried to do before." –– Sarah K., Seattle, Washington
"I never expected the progress I've had here. It's baffling"
"I wore glasses for everything. I'm 62 years old. Now I can look up numbers in the phone book, and read magazines, menus, and a street map –– all without glasses. I never expected the progress I've had here. It's baffling!" –– John M.
"I've almost forgotten what it was like to wear glasses for 20 years"
"My far vision seems better now without glasses than it did before with glasses. My stamina through the day has improved. And about a month ago, someone stole my briefcase from my convertible parked at Healthy's. My glasses were in it, where they had been resting for two months. It's been just fine, though, without them. During the past two weeks I've read two books with no strain and no headache -- and no glasses! I've almost forgotten what it was like to wear glasses for 20 years. Thank you."
-- Lawson C., Doctor of Chiropractic, Honolulu, Hawaii
"My vision is improving every day"
"When I heard about the School of Better Eyesight, I knew I had to investigate the possibility that I could see without my glasses. I had reached a point of having to wear bifocals all the time. Within the first two weeks of my training with Gloria, I put down my bifocals. My eyesight had improved so dramatically I couldn't wear them." –– Virginia C., Santa Clara, California
My name is Gloria Ginn, and I LOVE helping people improve their eyesight.
I'm good at it. I've been doing it for over 40 years -- since 1978 -- and I've helped thousands of people improve their vision and see 20/20 again.
But until a few years ago, you would have had to come to Los Angeles to work with me. In 2019, I brought this training online, so you too can improve your eyesight and get rid of those hateful reading glasses.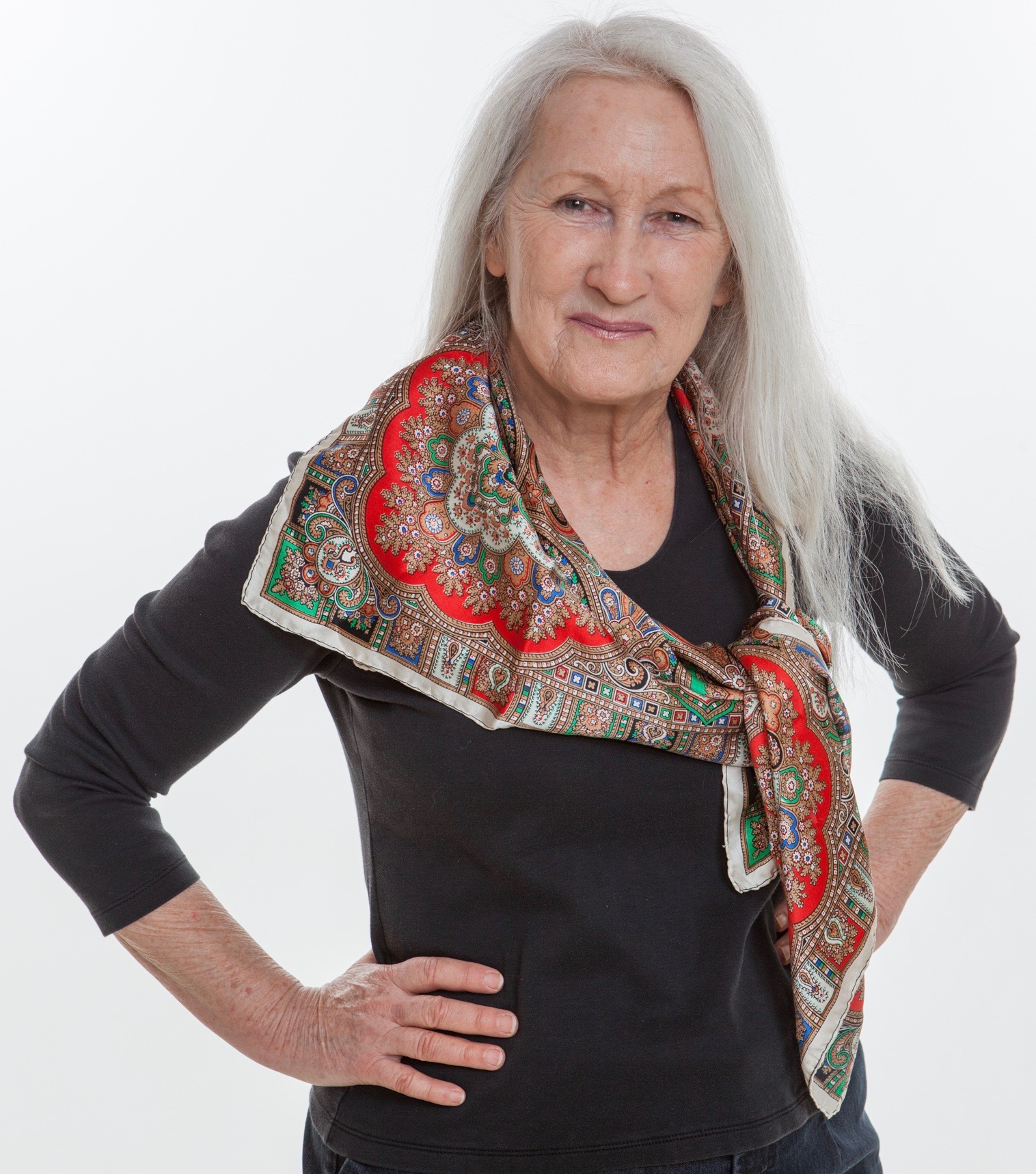 When I was 18, doctors gave me glasses -- but I took them off and improved my vision instead.
I had perfect sight until my second year in college. Then I began to notice that street signs were blurry, so I went to an optometrist to get help. Much to my surprise, he made NO attempt to get my eyes working again. Instead, he gave me glasses.

That just didn't make sense. My sight had been perfect sight for 18 years. There was nothing physically wrong with my eyes. So I knew there was something I was doing differently, that changed my vision. And I knew if I could make my vision worse, I could make it better. I just had to figure out what I was doing wrong, and reverse that.
That started me on my search for natural perfect eyesight without glasses. A a search that spanned continents and took many years. But I've had 42 years of perfect sight. 42 years glasses free.
I can't spare you the years you have suffered with imperfect sight, but I can offer you perfect sight for the rest of your life.
Are you ready to improve YOUR eyesight?
Course Curriculum
Overview: How to Improve Your Reading and Close Vision
Available in days
days after you enroll
Warmup: Get Your Eyes Shifting Again
Available in days
days after you enroll
10 Tips for Reading: Tip #1
Available in days
days after you enroll
Frequently Asked Questions
When does the course start and finish?
The course starts now and never ends! It is a completely self-paced online course - you decide when you start and when you finish.
How long do I have access to the course?
How does lifetime access sound? After enrolling, you have unlimited access to this course for as long as you like - across any and all devices you own.