How would your life be different if you had natural perfect eyesight?
There are few things as exciting as getting that first flash of perfect sight -- the sheer joy when the realization hits that "Yes! I really am going to have my vision back. It's really going to work."

What's so different with perfect sight?
Everything. It's like going from 2-D to 3-D -- on steroids! Through lenses, the world looks flat, two-dimensional and dull. With normal sight, it is multidimensional –– alive with color, sound and motion.
You experience the world in a way you can hardly imagine right now. You have a clarity of focus you may not have experienced since glasses first went on your face as a child.
I once took a vision student to the arboretum at UCLA. Helen's vision had improved from 20/200 to 20/20 with one eye, but the other lagged behind at 20/40. We walked through the gardens, and she wore a patch to practice with the weaker eye. As I guided her into how to improve her sight, that eye gradually got better until it too was seeing perfectly.

Helen was in awe at how different the world looked with perfect sight, eagerly pointing out one visual wonder after another. She was enthralled by the texture of the bark on trees far across the hillside and how its texture changed when the sun filtered across it, casting shadows. In the cactus garden, she experienced the beauty of the desert for the first time.
The whole experience is different with perfect sight than it ever could ever be with glasses.
But how do you DO it?
"With just one concept from your seminar, I went from not being able to read freeway signs back to having perfect vision. Seeing clearly just blows my mind away!" –– Ray S.
You don't need special diets. You don't need eye exercises. You simply need to use your eyes the way a normal-sighted person does. In this SuperSight™ Master Class, you will learn how to consciously imitate these habits through a progression of techniques that start where you are and lead you step by step into perfect sight.
You do it by adopting the Habits of the Normal Eye™
There are three habits of seeing that all people with perfect sight practice -- unconsciously. Each one consists of two parts. These are:
Motion

:

Shifting

and

Swinging

Effortless Focus

:

Rest

and

Central Fixation

Mental Pictures

:

Memory

and

Imagination
The first goal is for you to experience sharper vision. To do that, you need to get your eyes shifting again, and then to turn on your sense of motion, which is called a swing. Learn how in the first course in the series, Vision Quick Start..
The second goal is to isolate exactly which of the Habits of the Normal Eye™ works best for YOU. People are different. What works for someone else may not work at all for you. In this training, you will discover YOUR best techniques, the one(s) that give you better sight more quickly, more easily, and more consistently. For that, we will use letters as feedback, so you can see exactly what works for you -- and what doesn't.
For close vision, these letter-based techniques are covered in the included course Improving Close Vision -- Read Without Glasses at Any Age. For distance vision, these techniques are covered in the included course Find Your Best Techniques to Improve Distance Vision.
Vision is 9/10 mental, and people's minds are different. If you were to walk into my office for an hour consultation, after getting your eyes shifting we would use letters to see exactly what sharpens up your vision. There are several factors, including placement, lighting, size of letters, distance from your face, and others.
We look for the most favorable condition for you to experience improvement, and then see which of the three major approaches gives you the best improvement in your sight. Within one hour, you would walk away with better vision and a well-defined pathway back to 20/20. Now you can do this at home.
Learn how in the SuperSight™ Masterclass
Choose your learning style: Each lesson includes:
Video demonstration


Written instructions

Clear directions for home practice
Lessons help you progress in three stages:
Learn the skill

: This gives you flashes of clearer vision, but at this stage these moments of clarity will be fleeting and irregular

Develop your skill

: Get more consistent clarity in your vision

Apply the skill

: Discover how to integrate the techniques into your daily life, so you can improve your vision anytime, anywhere -- driving, reading, walking, biking, hiking, or just looking at a phone, pad or computer
Get support when you need it:
Your lessons include detailed directions, illustrations and demonstrations,. You can also receive support in these ways:
Dedicated Support Team

(with the Customized Plan) of other Better Eyesight students. Get help from others who have already made significant improvement in their vision. You can learn their shortcuts, and speed up the process of regaining 20/20 vision. Included with registration.

Email / Messaging

-- Leave a message in the Comments section after any lecture, or send an email with your questions.

12 Weeks of LIVE Coaching Sessions

in the Improve Your Eyesight Inner Circle (When you choose the Customized Plan): Get your questions answered, troubleshoot difficulties, and sharpen your vision immediately in weekly live trainings held each Saturday at 9:00 am PT, 12:00 pm ET (US and Canada).


Extensive, Searchable Improve Your Eyesight Video Library

of past sessions (with the Customized Plan). Search by keyword or phrase and go straight to the topic

you want to explore in more depth.
Courses Included with Purchase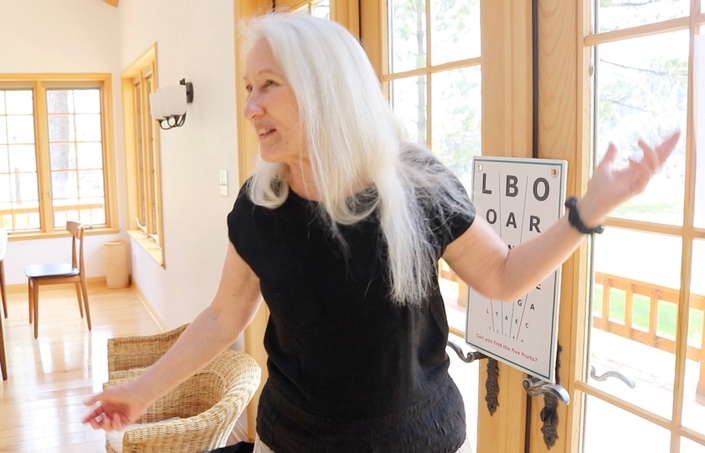 Intro: How to Improve Your Eyesight
and Throw Away Your Glasses Forever!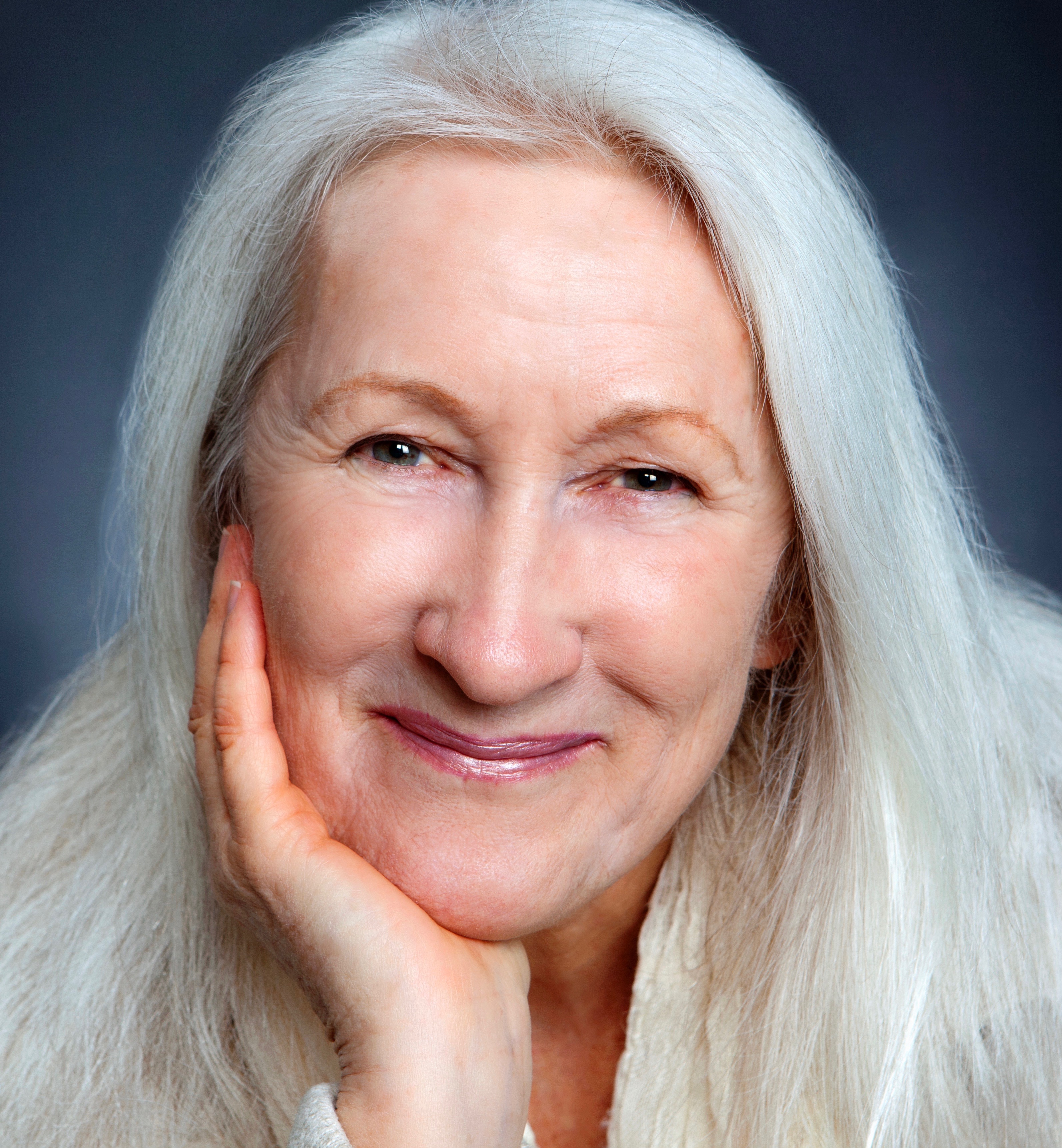 FREE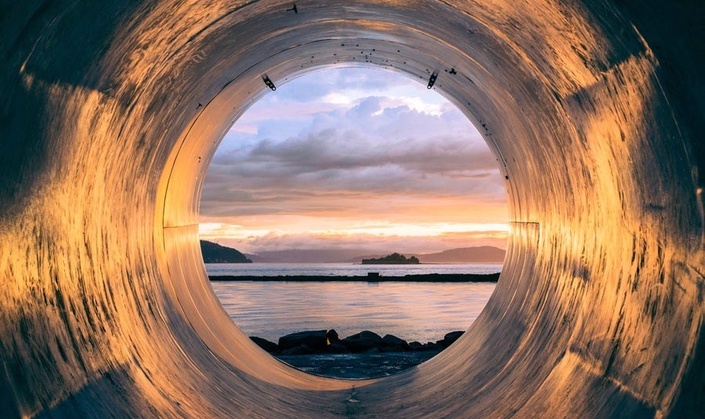 Vision Quick Start™
Get started now improving your eyesigtt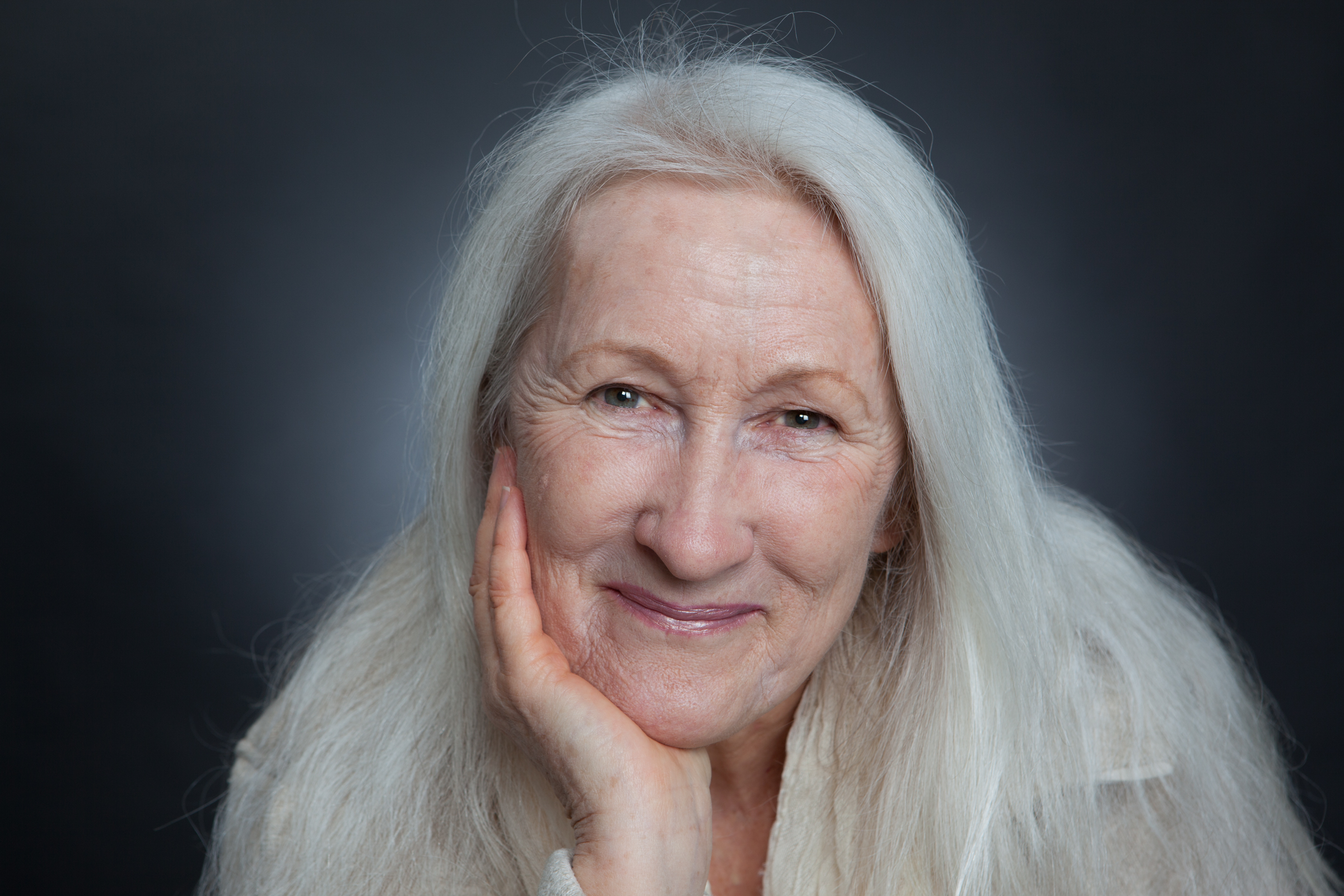 $247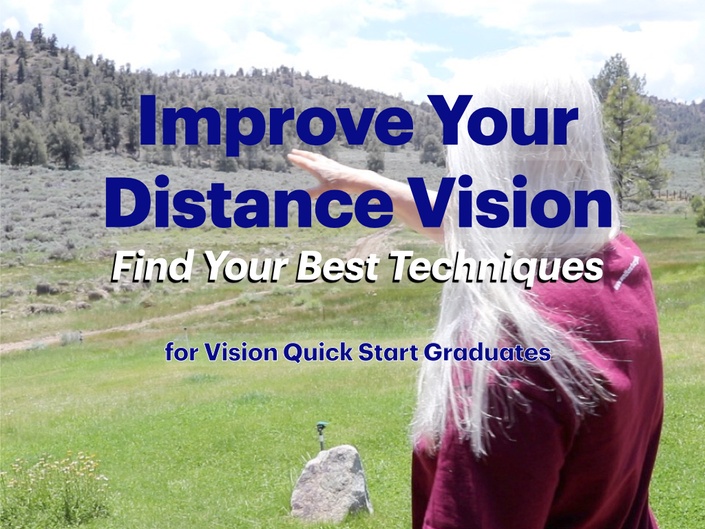 Improving Distance Vision
Nearsighted? Astigmatism? Find YOUR best vision-improvement techniques -- See instant improvement in your eyesight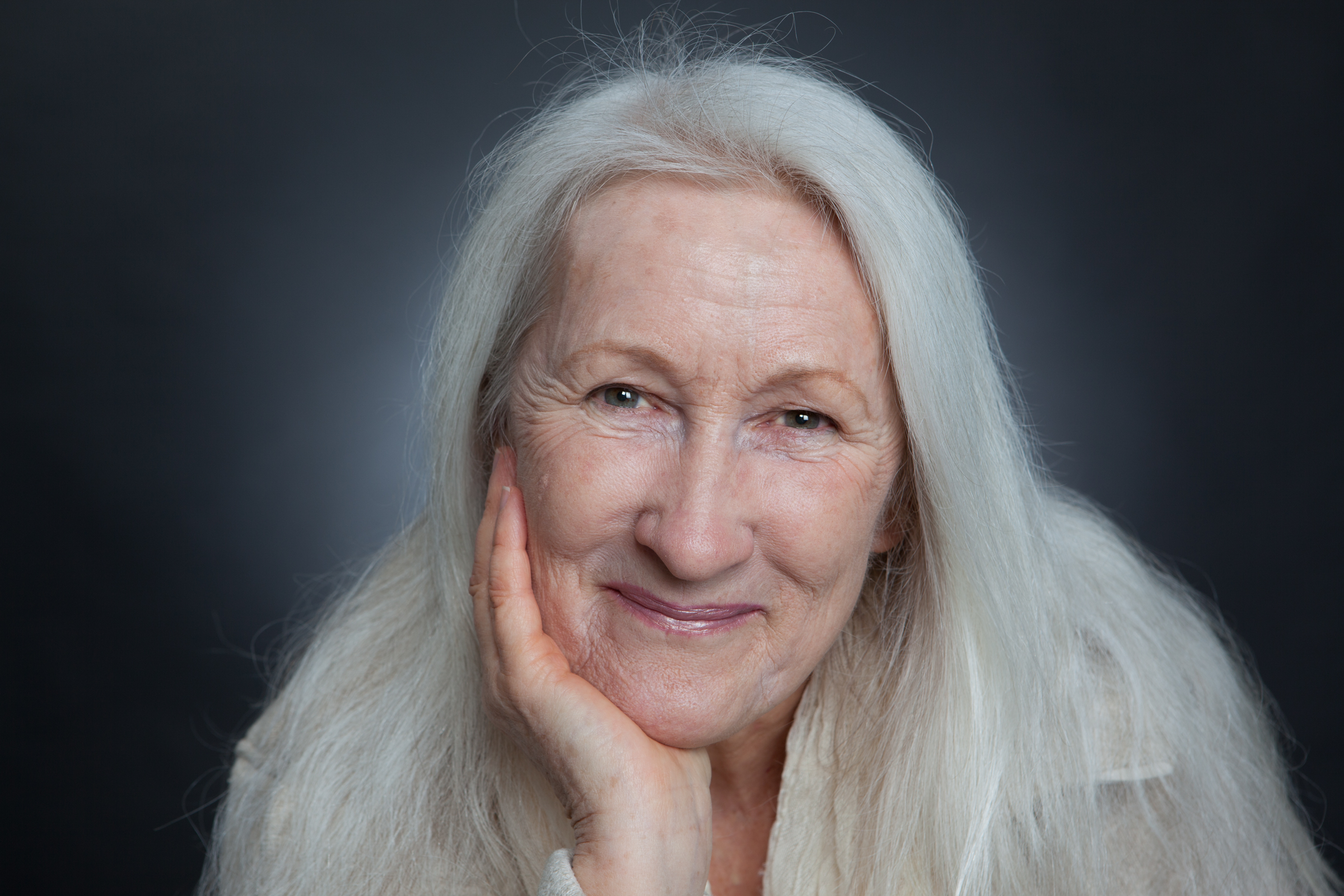 $297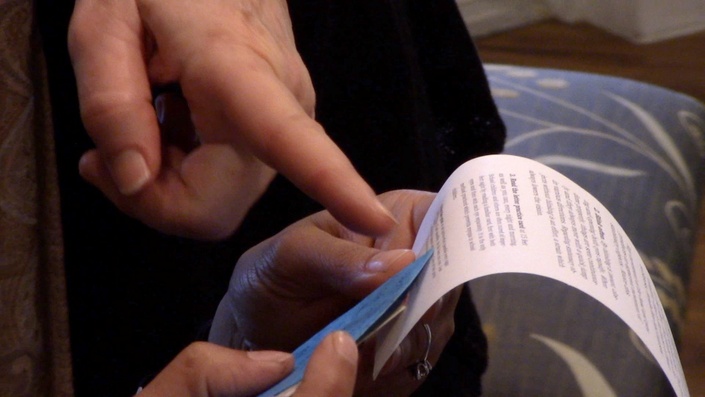 Improving Close Vision -- Read Without Glasses at Any Age
Stop using reading glasses after this course!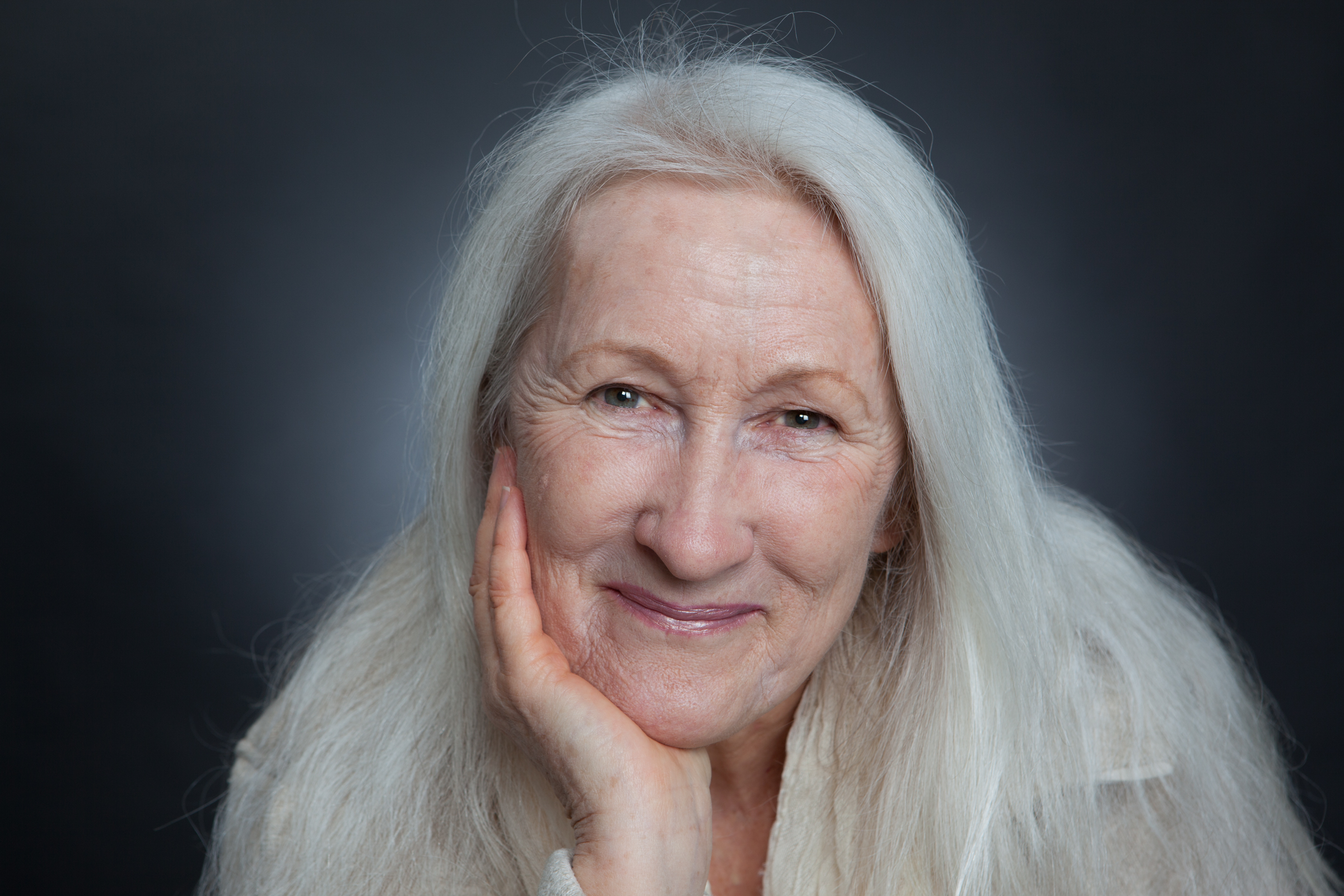 $297
Original Price: $841
My name is Gloria Ginn, and I LOVE helping people improve their eyesight.
I'm good at it. I've been doing it for over 44 years, and I've helped thousands of people improve their vision and see 20/20 again.
For the first time ever I am bringing my course online so that YOU too can improve your eyesight and get rid of those glasses and contact lenses.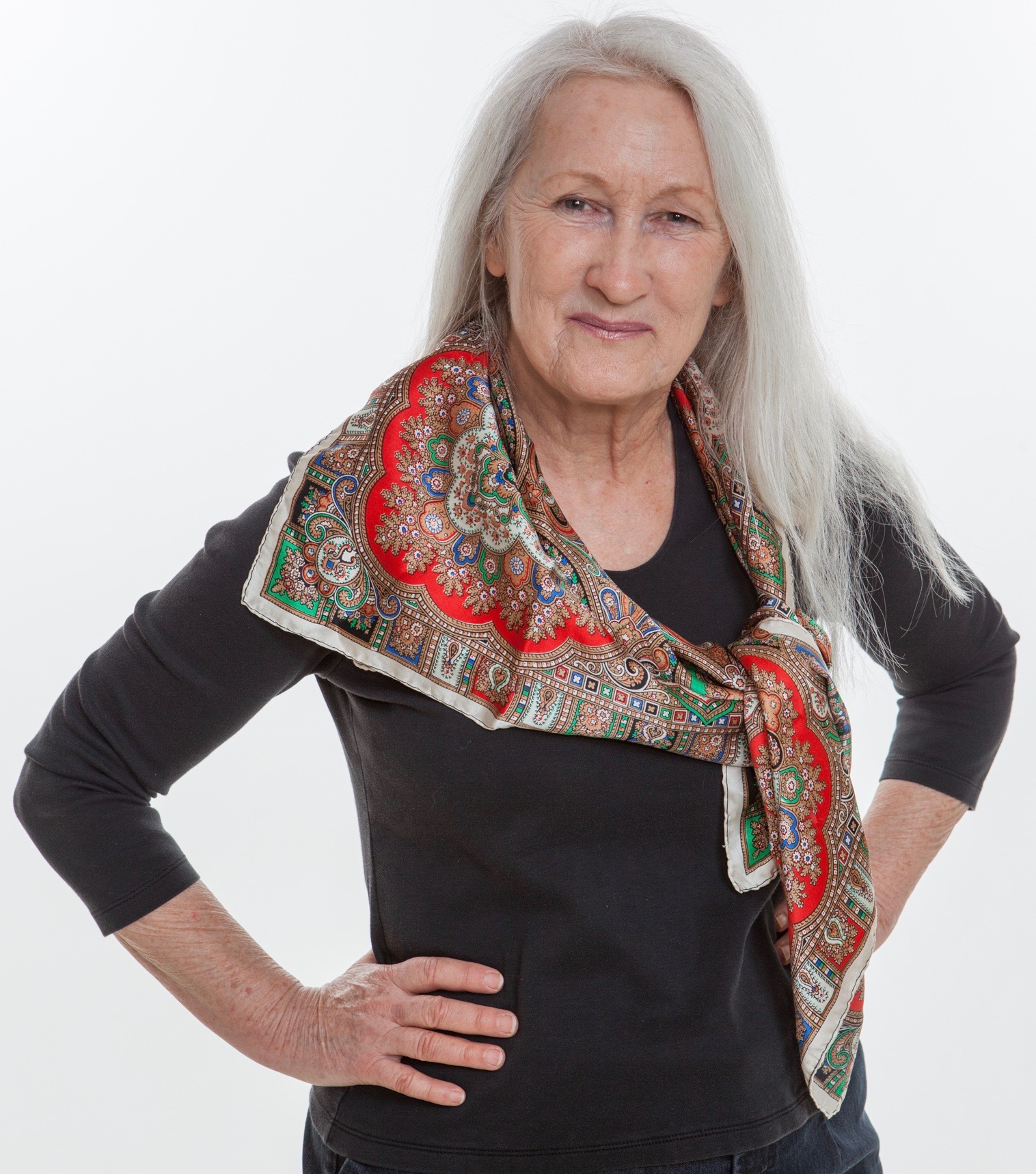 When I was 18, doctors gave me glasses -- but I took them off and improved my vision instead.
I had perfect sight until my second year in college. Then I began to notice that street signs were blurry, so I went to an optometrist to get help. Much to my surprise, he made NO attempt to get my eyes working again. Instead, he gave me glasses.

That just didn't make sense. My sight had been perfect sight for 18 years. There was nothing physically wrong with my eyes. So I knew there was something I was doing differently, that changed my vision. And I knew if I could make my vision worse, I could make it better. I just had to figure out what I was doing wrong, and reverse that.
That started me on my search for natural perfect eyesight without glasses. A a search that spanned continents and took many years. But I've had 45 years of perfect sight. 45 years glasses free.
I can't spare you the years you have suffered with imperfect sight, but I can offer you perfect sight for the rest of your life.
Are you ready to improve YOUR eyesight?
Here's What Students Say
"Good news! The doctor was amazed at my vision improvement. My prescription has been reduced from -4.25 to -1.75! I'm so delighted!" –– Ann Lechtholz-Zey, Los Angeles, California
"With just a few days of your exercises, I can already see with much more clarity. I went to a Dodger's game last night, took off my glasses and did some techniques –– and I could see the numbers on the scoreboard! Normally, that would be just one big blur." –– Jerry E., Van Nuys, California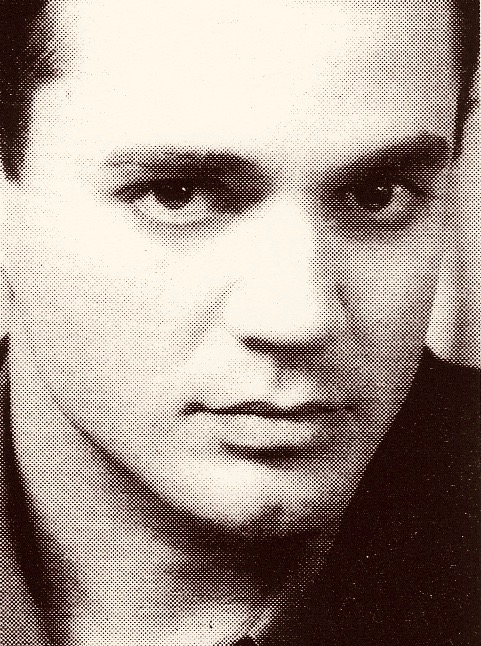 "I wore glasses almost every waking hour, and then contact lenses for 24 years. Sick of the hassle of contact lenses with their drying out, constant expense and all the liquids and cleaning solutions, I went back to glasses. But then I grew sick of the pain of the glasses on my ears and nose. Again: HASSLE.
"I heard of the Bates method from reading a book about vision. I also had some success seeing more clearly if I was in a particularly relaxed way. But nothing would ever stick, and it all seemed like "hocus-pocus," New-Age tomfoolery to me.
"However, being somewhat tom-foolhardy, I went on. When I saw Gloria for the first time, being cheap and Missouri-like I arrived late and in a "show-me" mood.
"Well, she showed me on day one. She uses simple techniques. It takes little time. And furthermore, it is so much fun to see in a new way!
"Within a week, my vision was clear enough –– and bright and fun enough –– to read all street signs. I was so much more relaxed.
"Then there was the night vision problem. I started using Gloria's name in vain. "Sure she can get me to see when the sun is up, but what about in the moon glow?"
"Seeing during sunny times compared to seeing 'after-hours' is as different as night and day. During our special three-hour night seminar, I was shown again. (I'm not really from Missouri, just a somewhat hyperactive actor from New York.)
"Today, I function completely without glasses. All day long, I incorporate the techniques I learned. It's fun, and it's easy.
"I get such a kick out of the irony of seeing the sign for an optician's office in perfect clarity from a block away." –– Don Cummings
"Before I started vision lessons, my vision was 20/300. I wore glasses constantly ever since I was eight years old. I'm now 33. After only two months of lessons with Gloria, I have been able to achieve 20/20 vision, and remain quite constant at this time around 20/40. The neat thing about this method is that I can instill it into my daily activities. I don't have to take a lot of special time away from work. This really means a lot to me since I'm an account executive in the graphic arts business and busy all the time. I'm so thankful to be able to see as I do now." –– Bev K., Sunnyvale, California
"I just counted up the weeks that I've taken vision lessons and was amazed to realize it's only been six weeks. My vision has come up from 20/200 (left eye) and 20/400 (right eye) to 20/40 with both. 'From bat to bird in six weeks,' as my husband says. After wearing glasses or contacts for 18 years, I've completely given them up, and have watched the world gradually come into focus. I'm constantly thrilled with the miracle of my improving vision." –– Mary F., Palo Alto, California
Course Curriculum
Overview / Contact Info
Available in days
days after you enroll
Getting Your Eyes Shifting Again: Without shifting, you are wasting your time
Available in days
days after you enroll
Courses Included with Purchase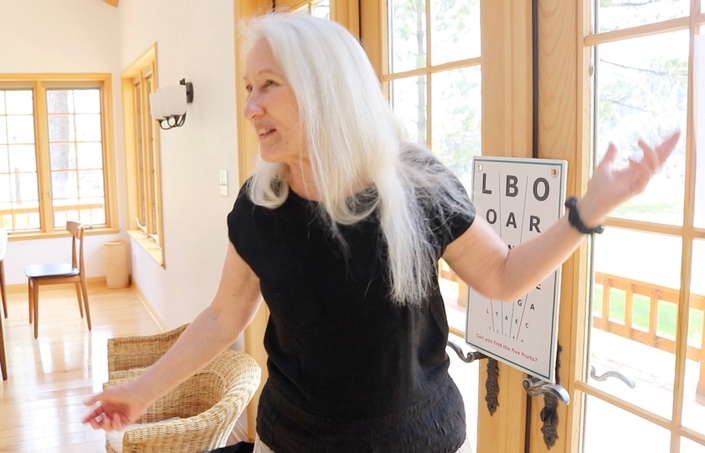 Intro: How to Improve Your Eyesight
and Throw Away Your Glasses Forever!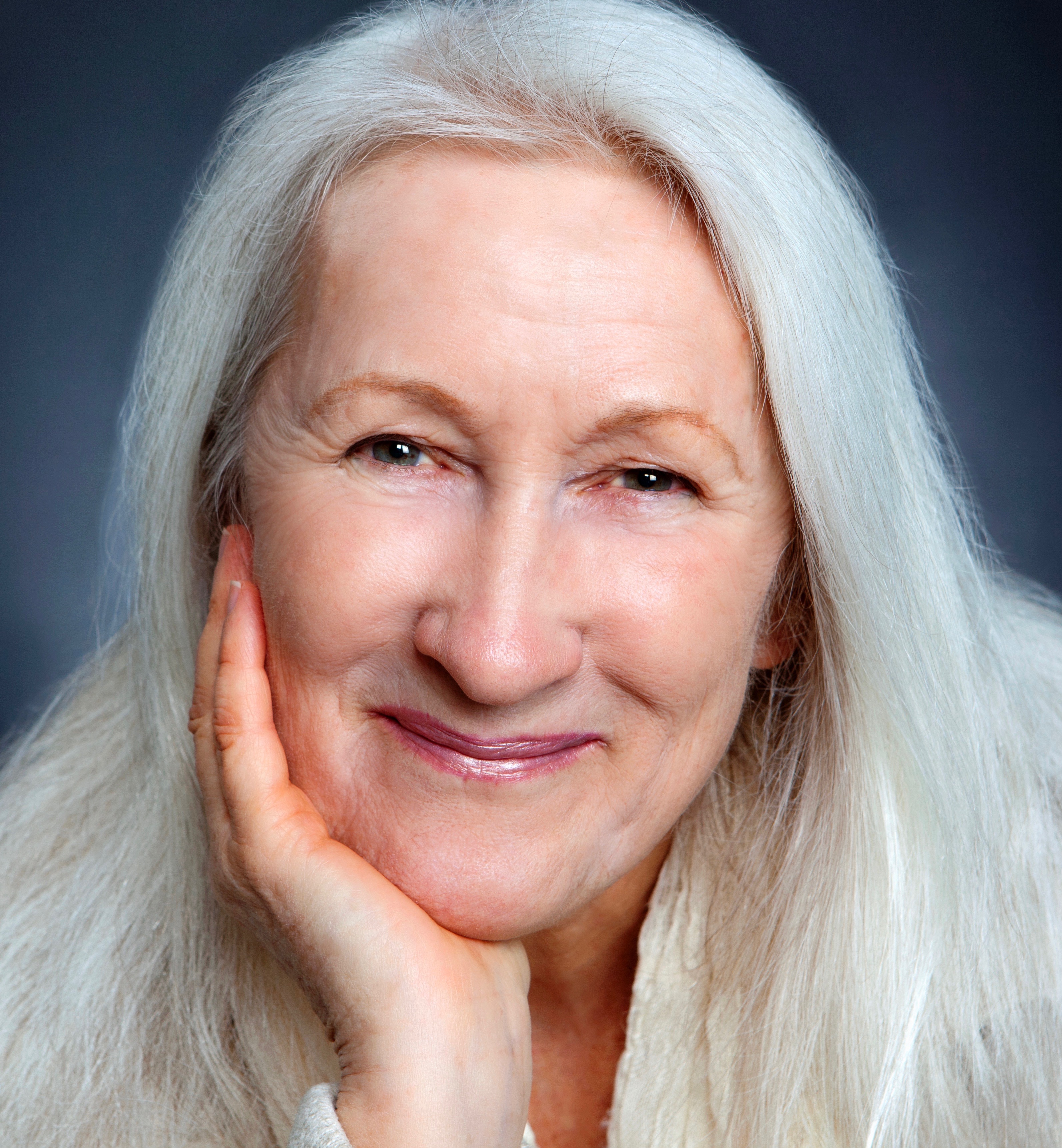 FREE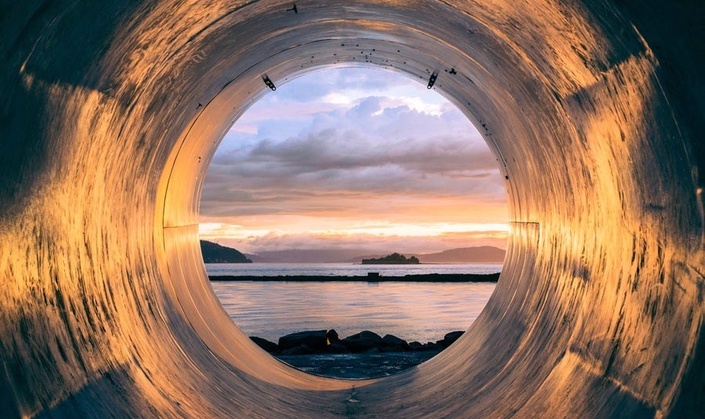 Vision Quick Start™
Get started now improving your eyesigtt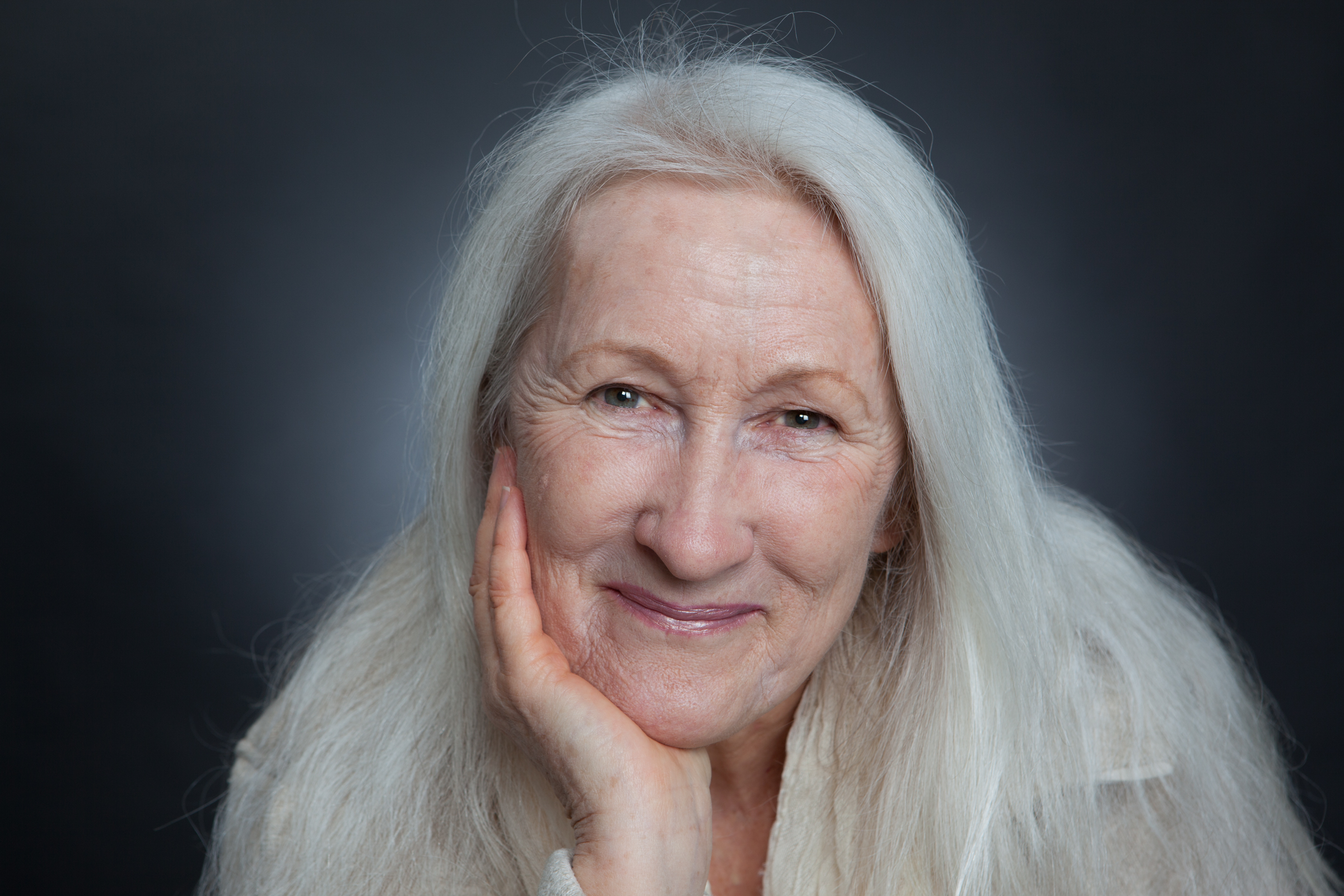 $247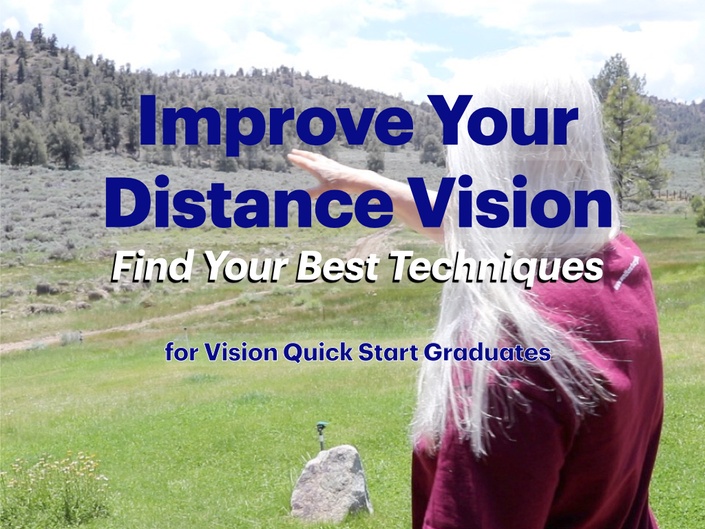 Improving Distance Vision
Nearsighted? Astigmatism? Find YOUR best vision-improvement techniques -- See instant improvement in your eyesight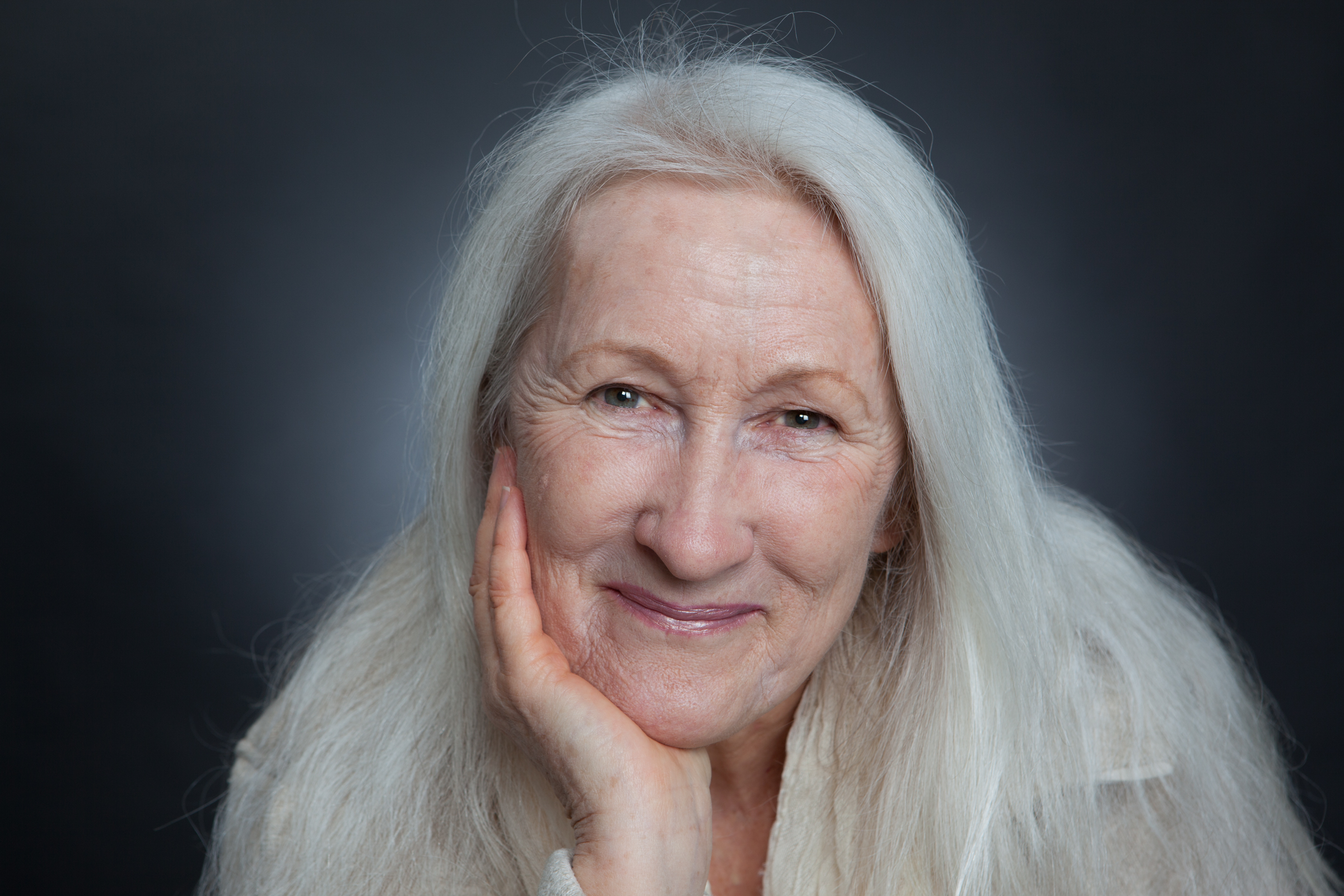 $297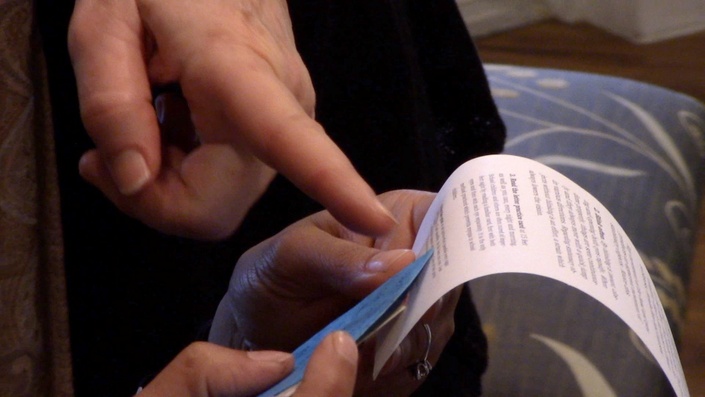 Improving Close Vision -- Read Without Glasses at Any Age
Stop using reading glasses after this course!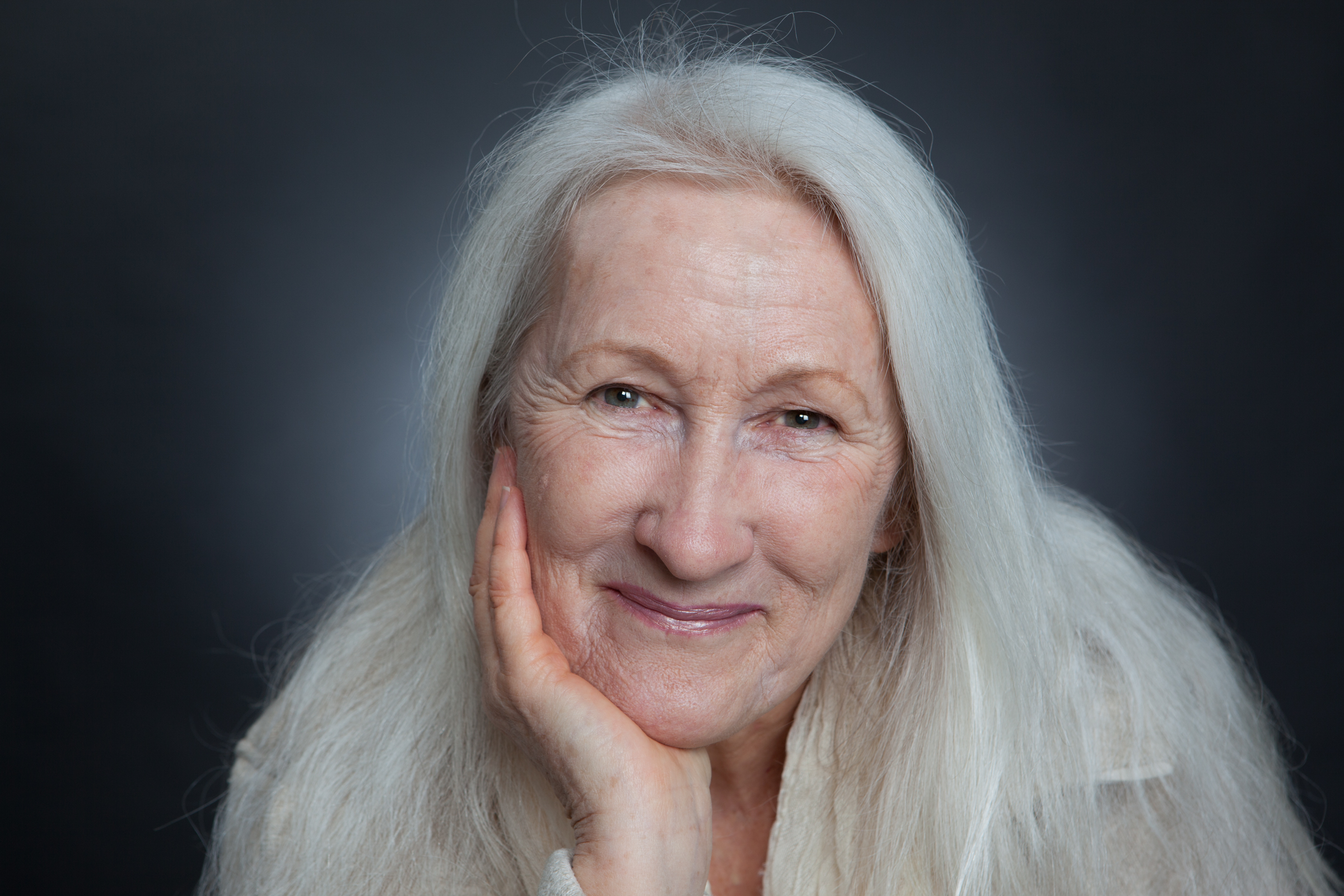 $297
Original Price: $841
Frequently Asked Questions
When does the course start and finish?
The course starts now and never ends! It is a completely self-paced online course - you decide when you start and when you finish.
How long do I have access to the course?
How does lifetime access sound? After enrolling, you have unlimited access to this course for as long as you like - across any and all devices you own.
What if I am unhappy with the course?
If you have any doubt, don't start with this MasterClass -- start with Vision Quick Start, and add on segments as you are ready. That way, your investment is tiny to see if this system is a fit for you. I absolutely guarantee that I will teach you steps that develop the Habits of the Normal Eye™ But I can't guarantee what YOU will do with this training. Only you can do that. This MasterClass is not for those with casual interest. It is for people who sincerely want to improve their vision. You will need to apply yourself: Studying the lectures (more than once, if necessary, as you will gain a deeper understanding each time), taking the action steps, applying the exercises, and asking for help when something is not clear or does not give you the results you want. Reach out for help in the comments section after all lectures, join the Inner Circle for weekly live coaching, or schedule a one-to-one session. I've helped thousands of people improve their eyesight. So if you need help, just ask.-- Gloria
How long does it take to see results?
Most people see improvement with the very first exercise. Others may not notice improvement until they get to the third segment. of this course.
What if I can't get my eyes to improve?
You may need personal help. Reach out for support with any of the available formats (comments section after each lecture, Improve Your Eyesight Inner Circle (with weekly live coaching sessions) or private lessons. Sometimes all takes is a simple tweak to get your vision up and running. Ask for help. We want you to succeed!!!
How much time does it take to practice every day?
If you can spend 10 minutes per day in time-out exercises, and apply the techniques the rest of the day, you can get improvement. The time-out practice gives you experience sharpening up your vision. The moment-to-moment practice speeds up your results, because the more often you practice seeing clearer, the sooner it becomes a habit to do so. Apply the techniques while you drive, read, talk with a friend or use a phone, pad or computer. It doesn't take any longer to use your eyes correctly than incorrectly, once you know what to do.
Will I need to keep practicing after vision is back to normal?
No. Just like anyone else with normal sight, you will be practicing all day — unconsciously. However, it can help to spend three or four minutes a day reading fine print and/or a test card in the distance, just to hone the visual skills and keep them sharp.
Will this course cure my vision problem?
MEDICAL DISCLAIMER: The information on this site is not intended or implied to be a substitute for professional medical advice, diagnosis or treatment. All content, including text, graphics, images and information, contained on or available through this web site is for general information purposes only. School of Better Eyesight makes no representation and assumes no responsibility for the accuracy of information contained on or available through this web site, and such information is subject to change without notice. You are encouraged to confirm any information obtained from or through this web site with other sources, and review all information regarding any medical condition or treatment with your physician. NEVER DISREGARD PROFESSIONAL MEDICAL ADVICE OR DELAY SEEKING MEDICAL TREATMENT BECAUSE OF SOMETHING YOU HAVE READ ON OR ACCESSED THROUGH THIS WEB SITE. School of Better Eyesight LLC does not recommend, endorse or make any representation about the efficacy, appropriateness or suitability of any specific tests, products, procedures, treatments, services, opinions, health care providers or other information that may be contained on or available through this web site. SCHOOL OF BETTER EYESIGHT LLC IS NOT RESPONSIBLE NOR LIABLE FOR ANY ADVICE, COURSE OF TREATMENT, DIAGNOSIS OR ANY OTHER INFORMATION, SERVICES OR PRODUCTS THAT YOU OBTAIN THROUGH THIS WEB SITE.