Do you wear glasses or contact lenses?
Improve your distance vision
Have you had a moment when your vision suddenly became clearer?
A flash of sharper vision?


That first flash can transform your life forever. You know -- because you've seen it with your own eyes -- that your vision can improve.
The next step is to learn how to produce that clarity consistently, every time. You do that by discovering your best techniques, and learning how to apply them in a way that produces these results.
From there it's a matter of extending the length of time your vision is clearer, so you turn those flashes into permanently clear vision.
What if you've not yet seen any improvement?
We are assuming here that you have already taken Vision Quick Start. If not, go back and do that first. It will teach you how to get your eyes shifting again, and to turn on your sense of motion. Without that, you are wasting your time trying out other techniques.
If you have finished Vision Quick Start but you don't yet see stationary objects moving (as taught there), go over the course again and see if you can get that happening by yourself. If not, schedule a 1:1 session with Gloria Ginn to get past that hurdle.
If you've got the shifting and swinging down, but haven't noticed much change in your vision, this course will show you how to do that. It starts where Vision Quick Start leaves off.
You'll be led through the steps that show you exactly which type of technique works best for you. How will you know? Because your vision will sharpen up instantly when you do it.


Learn how to produce clearer vision -- on demand




It's all a matter of finding the right techniques -- for YOU, and then applying them in the right way.

Different people are different. Different minds are different. What works for one person won't work the same for another.

Especially with vision, which is 9/10 mental. What makes the sight blurred is an unconscious mental strain to see. This strain is transmitted through the nerves to the muscles that focus the eyes.

When the mind is tense, the eyes are tense. When the mind is relaxed, the eyes are relaxed and focus perfectly.

But what will relax YOUR mind, when it comes to seeing. We're not talking about meditation here. We're talking about a mental strain to see. What will it take to get you to stop straining when you look in the distance? (If you are nearsighted and have good close vision, you are not straining when you look close up. You are, however, doing something differently when you look in the distance.)

You'll know, after this class.
Experience sharper vision instantly when you use your best technique(s) in the right conditions

Learn how to duplicate that success over and over, so you can consciously shift into better vision by a subtle change in how you are focusing your attention.

Discover how to extend the periods of clarity, and have them spill over into your daily life -- so you experience sharper vision when you are not consciously doing anything to make it happen.
Do it Yourself -- or Add a
Personal Consultation
With Gloria Ginn


Maybe you like to explore on your own, at your own pace. You can o that here.
Or you'd rather "cut-to-the-chase," and find out in ONE HOUR exactly which of the techniques sharpen your vision, then add a personal consultation with Gloria Ginn.
This customized option is only available right now, with the initial launch of this course.
Why waste time on
techniques that don't work?


Vision improvement techniques that work wonderfully for one person may not work at all for you. And a technique that immediately sharpens your eyesight may not work at all for your best friend.
It can be confusing, trying to figure it out by yourself. (Not to mention a huge waste of time.)
Let me help you. I've been improving eyesight for over 42 years. My clients walk into my office, and an hour later walk out with better vision.
It's easy, when you know what to do.
And so hard, when you don't.
If you've taken Vision Quick Start, you've already taken the first step. You've learned how to shift instead of stare, to see stationary objects moving, to see from the back of the head, and to use your peripheral vision.
Without these basics, you wouldn't be able to get much, if any results from more advanced techniques. That's why this course is not for beginners.
Do you qualify?
To attend, you must have completed one of these first:
Vision Quick Start

Super Sight Seminar or Retreat

Private lesson with Gloria Ginn
If not, get started now with Vision Quick Start
If you qualify, click below:
Course Curriculum
Find Your Best Techniques to Improve Distance Vision
My name is Gloria Ginn, and I LOVE helping people improve their eyesight.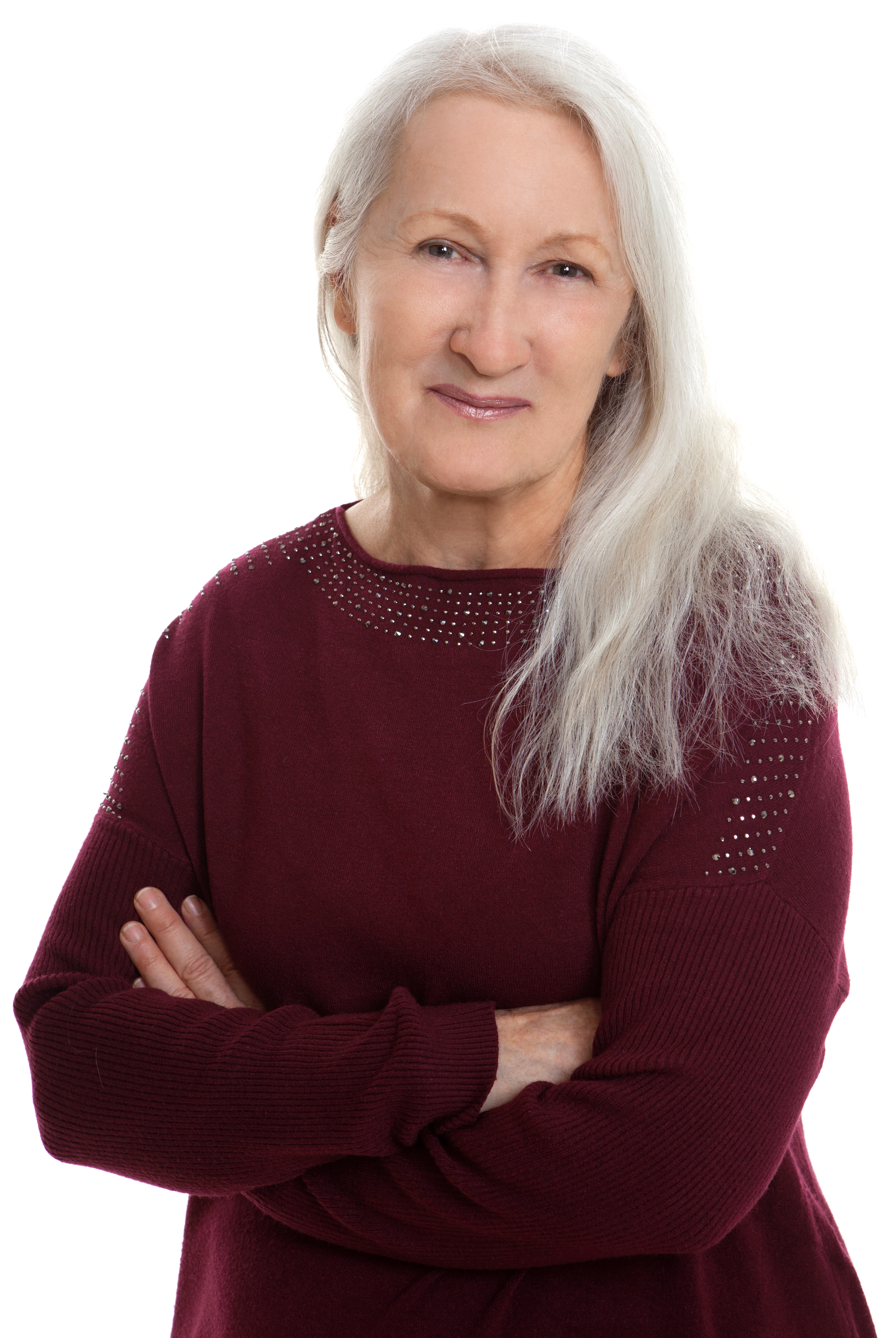 I'm good at it. I've been doing it since 1978, and I've helped thousands of people see 20/20 again.
It all began when I was 18. Doctors gave me glasses for nearsightedness and astigmatism -- but I took them off and improved my vision instead.
My vision had been perfect until college. Then street signs started looking blurry. When I went to an optometrist, he made NO attempt to get my eyes working again. Instead, he gave me glasses.
That just didn't make sense. My sight had been perfect for 18 years. There was nothing physically wrong with my eyes. So I knew there was something I was doing differently that had changed my vision. And if it could get worse, it could get better. I just had to figure out what I was doing wrong, and reverse that.
That began my search for natural perfect eyesight -- a search that spanned continents and took many years. For the last 50 years, II've had I've had perfect sight. 50 years -- glasses free.
I can't spare you the years you have suffered with imperfect sight, but I can offer you perfect sight for the rest of your life. Are you ready?