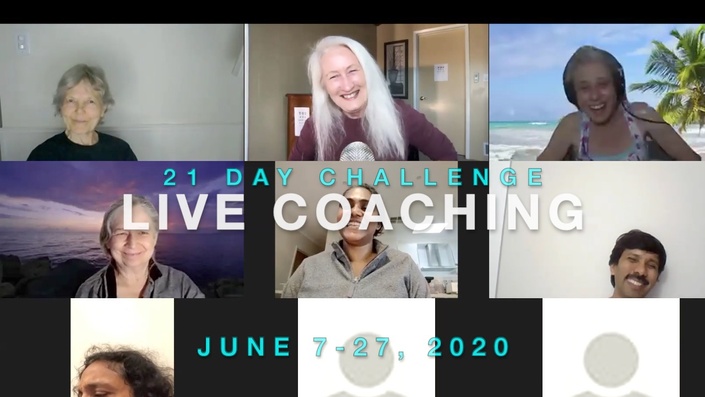 21 Day Challenge: Read Without Glasses by June 27
Daily Challenge -- What to focus on each day <br> Daily LIVE Coaching Session <br> Exclusive Support Forum
Improve Your Eyesight
READ WITHOUT GLASSES BY JUNE 27
Stop using reading glasses -- the easiest, quickest way!
Here's what you receive

Daily Assignments every morning --What to focus on, how to do it.
Daily LIVE Coaching Sessions every evening to iron out any kinks you encounter -- with the opportunity to be in the "hot seat" if you choose, or just observe and learn from others. Sessions are 6:00 pm Pacific Time, 9:00 pm Eastern Time (US and Canada)
Daily support throughout the day, in a dedicated Slack group for the 21 Day Challenge participants -- you can direct message any person (including me!) or post to the group as a whole. Ask questions, get answers, report stumbling blocks, and share your successes in a conmunity that supports your success. (Slack provides online workspaces for business teams -- you join only by invitation, so each workspace is private for that team.)
Plus -- FREE Bonus worth $279
You also receive lifetime access to my NEW online course Improving Close Vision -- Read Without Glasses at Any Age -- a $279 value, free with this training.

All for only $327. Yes, I know -- it's too low, but I want to help you improve your eyesight in the easiest way possible. It's going to be so much fun! See you on June 7.
Challenge dates are June 7-27, 2020
Space is limited to only 15 people!
Enrollment ends June 6, 2020
This course is closed for enrollment.
My name is Gloria Ginn, and I LOVE helping people improve their eyesight.
I'm good at it. I've been doing it for 42 years, and I've helped thousands of people improve their vision and see 20/20 again.

For the first time ever, in 2019 I brought my course online so that YOU too can improve your eyesight and get rid of those glasses and contact lenses.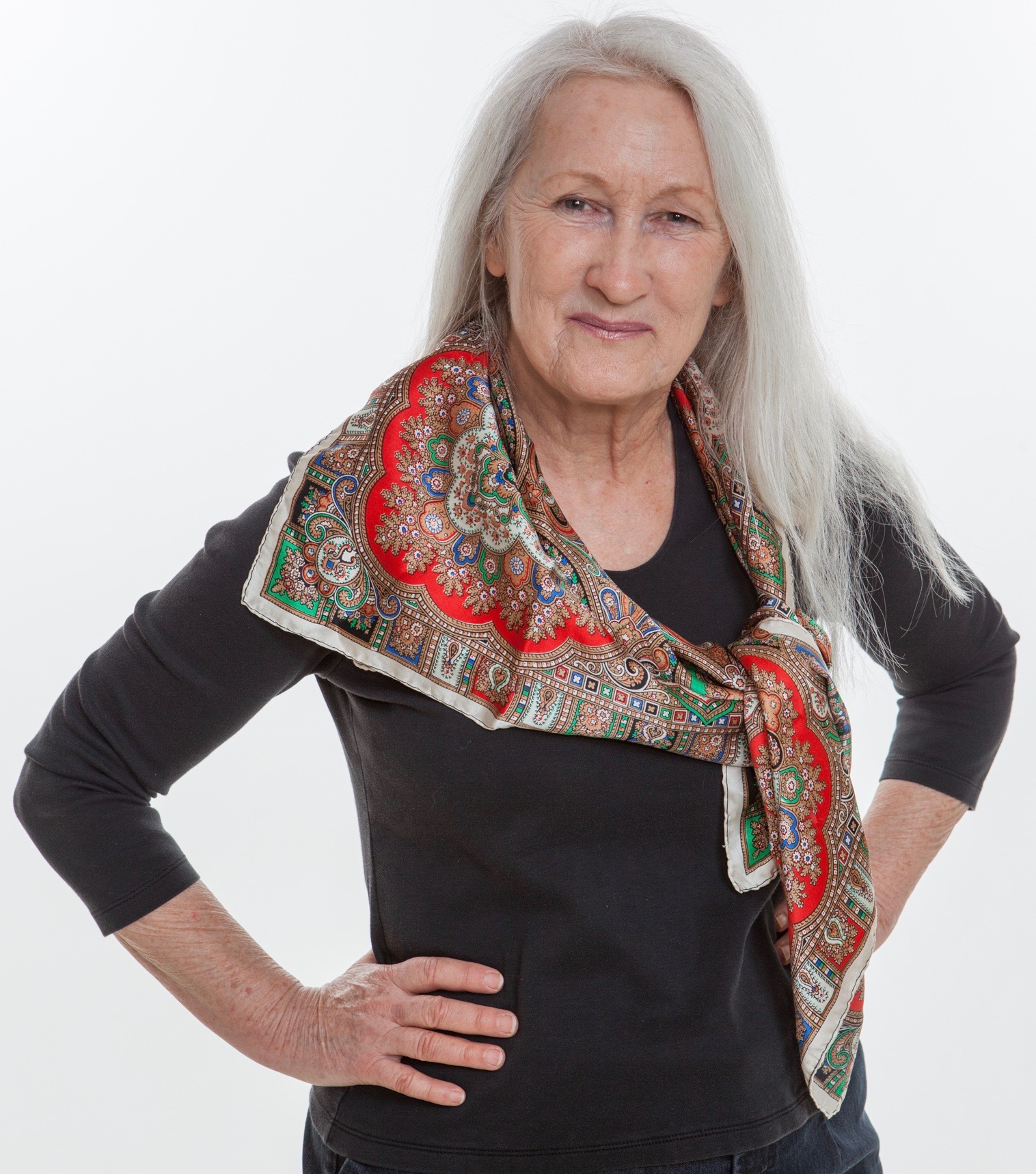 When I was 18, doctors gave me glasses -- but I took them off and improved my vision instead.
I had perfect sight until my second year in college. Then I began to notice that street signs were blurry, so I went to an optometrist to get help. Much to my surprise, he made NO attempt to get my eyes working again. Instead, he gave me glasses.

That just didn't make sense. My sight had been perfect sight for 18 years. There was nothing physically wrong with my eyes. So I knew there was something I was doing differently, that changed my vision. And I knew if I could make my vision worse, I could make it better. I just had to figure out what I was doing wrong, and reverse that.
That started me on my search for natural perfect eyesight without glasses. A a search that spanned continents and took many years. But I've had 50 years of perfect sight. 50 years glasses free.
I can't spare you the years you have suffered with imperfect sight, but I can offer you perfect sight for the rest of your life.
Are you ready to improve YOUR eyesight?
Course Curriculum
Jin Shin Jyutsu and Acupressure Bonus Videos
Available in days
days after you enroll
Day 1: Bringing Your Attention In Closer
Available in days
days after you enroll
This course is closed for enrollment.
Frequently Asked Questions
When does the course start and finish?
This course begins June 7, 2020 and ends on June 27, 2020
How long do I have access to the course?
After the 21 day LIVE training ends on June 27, you will still have access to all the Daily Challenges and replays of the LIVE Coaching sessions -- for the rest of your life. Also, you have lifetime access to the step-by-step training course Improving Close Vision -- Read Without Glasses at Any Age. You can access these courses across any and all devices you own.
This course is closed for enrollment.